BIOKET has been postponed and transformed in DIGITAL BIOKET from 30th of June to 2nd of July 2020.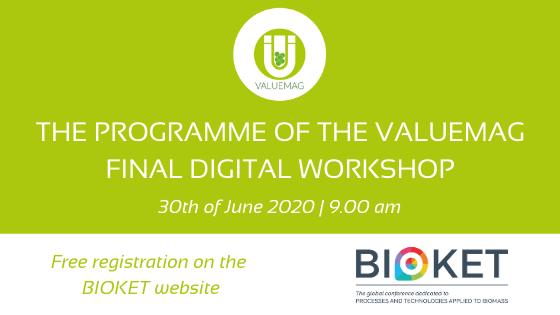 The VALUEMAG project organize, during the BIOKET, his final webinar-workshop, the 30th of June at 9.00 am. Major members of the consortium will present to the public the results of the VALUEMAG project.
The registration is free and have to be made on the BIOKET website.
The programme of the final workshop
Register and discover the results and thus close this BBI JU project.